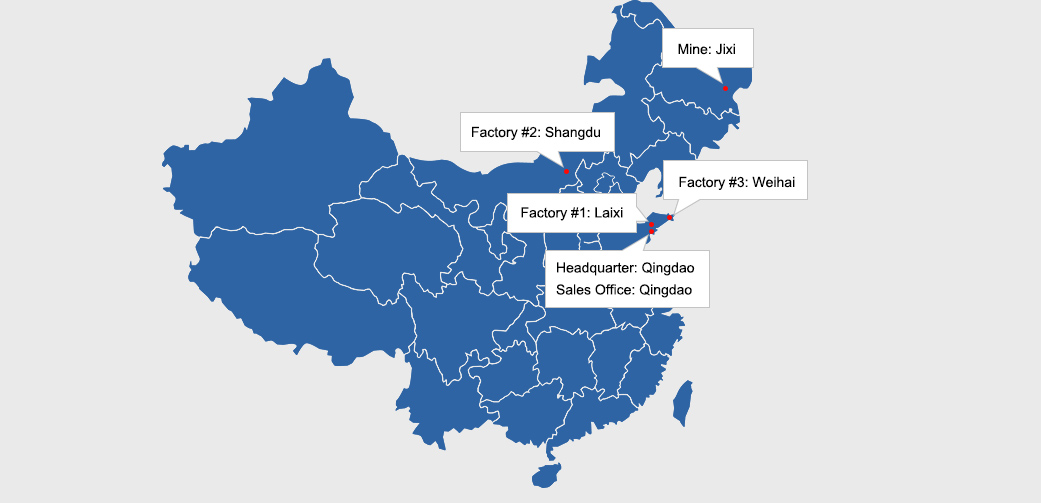 Hensen Graphite & Carbon Corp, along with its affiliated companies, are under the ownership and management of the Mo Family. The founder, Peizhai Mo, has been deeply entrenched in the graphite industry since 1978. He launched his own enterprise in 1985 and has been diligently serving a global clientele since. Haibo Mo, who came on board in 2006, is committed to furthering the family's legacy in the graphite sector as a second-generation leader.
Through unwavering efforts in exploration and development, Hensen has inaugurated several operational factories, mines, and subsidiary companies. Notable among these are:
- Qingdao Hensen Graphite: With a focus on the traditional natural graphite business for over 38 years, it began its journey into spherical graphite (a precursor for natural graphite anodes) in 2003.
- Inner Mongolia Hensen NET: Recognized as one of our most triumphant ventures, this factory is centered around synthetic graphite anode production, solidifying our eminent position in the anode material sector.
- Weihai Hensen NMT: This contemporary initiative is engaged with natural graphite anodes, composite anodes, hard carbon anodes, traditional specialized products, and numerous R&D endeavors targeting future growth.
- Hensen Carbon Limited: Serving as our trading hub, it facilitates the distribution of products from all our factories to our diverse customer base.
These establishments elevate Hensen's stature as a proficient and trustworthy producer and supplier in the graphite & carbon domain. With a diverse portfolio encompassing both natural and synthetic graphite industries, Hensen is now broadening its scope to include an array of carbon products.
Our unwavering commitment is to meet and exceed our customers' expectations. Hensen will persistently seek to expand its horizons, drive innovations, and deliver superior products and services to our valued clientele.